Offshore firm Talisman to ban e-cigarettes after overheating incident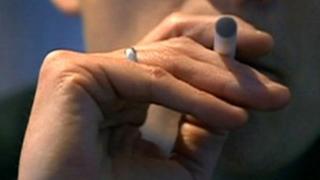 An offshore operator is to ban e-cigarettes from North Sea platforms after one overheated while it was charging.
Talisman Sinopec Energy UK said the ban would take effect from Sunday.
A spokesperson said: "The decision was taken following an incident on one of our platforms when an e-cigarette overheated while it was charging, resulting in minor damage to property.
"We are aware that other operators in the UKCS have taken a similar stance."
The spokesperson added: "The safety and health risks have also been highlighted by (industry body) Oil and Gas UK."