Patient files found in supermarket and Aberdeen Royal Infirmary public areas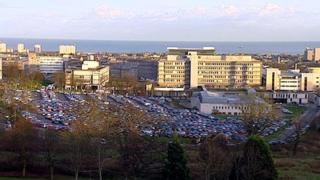 NHS Grampian has been ordered to take action to secure personal data after patient files were discovered in a supermarket and in public areas of Aberdeen Royal Infirmary.
The Information Commissioner for Scotland said the six data breaches all happened within a 13-month period up to March this year.
They all came after an earlier audit in 2011, which urged improvements.
NHS Grampian said it was fully committed to complying with the notice.
It said all the data breaches were fully investigated at the time and that it takes data protection very seriously.