Mountain rescuers stood down in Shaun Ritchie search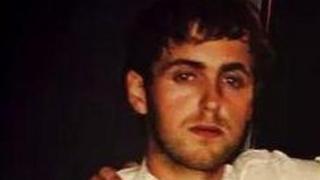 Mountain rescue members are no longer being used in the search for a Fraserburgh man who has been missing for more than two weeks.
Shaun Ritchie was last seen with friends at a remote woodland area near Strichen on the night of Friday 31 October into the Saturday morning.
Police Scotland said members of mountain rescue teams, including from Braemar and the RAF, had been involved in the search.
Police are continuing search efforts.
A CCTV image released earlier showed Mr Ritchie wearing dark grey skinny jeans, a white t-shirt, a grey hoodie and brown trainers.