Three more boys aged 13 charged following Aberdeen fire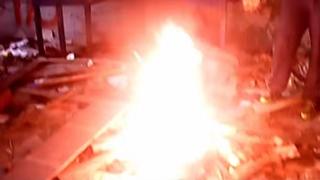 Three more 13-year-old boys have been charged after a fire in a derelict factory in Aberdeen.
Police have been investigating a video posted online showing a number of youths lighting a fire in the Broadford Works, a former textile mill.
Police said the three had been charged with wilful fire raising and would be reported to the youth justice management unit.
Another boy, also 13, was previously charged.