Student accommodation to be created for almost 200 in Aberdeen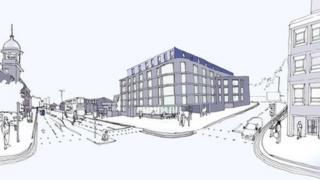 Accommodation for nearly 200 students in Aberdeen is to be created in a bid to alleviate shortages.
The Alumno Developments plan for Powis Place has been granted planning permission.
The vision is to create 196 beds for students close to the University of Aberdeen, along with space for 20 cars and 70 bicycles.
Construction is expected to be completed by August 2016.
Alumno Developments is looking at other similar projects in the city.