Shell's Brent Alpha fall container lowered to sea bed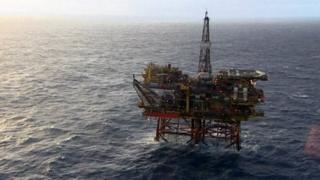 A container that fell into the sea from a North Sea platform has been lowered on to the sea bed for safety reasons.
The container, which had sections of pipe inside, was being manoeuvred on to a ship from Shell's Brent Alpha installation on Sunday.
The crane being used developed a mechanical fault.
It was initially being held 20ft below the water, still attached to the crane, but there were concerns that it could damage existing pipes.
Shell said "in due course" it would be recovered but had been placed at a depth of 140m to keep it safe.
Brent Alpha is 115 miles off Shetland.
The Health and Safety Executive (HSE) has been informed of the incident. No-one was injured.