Pentland Ferries seeks Burwick terminal opinion for Caithness service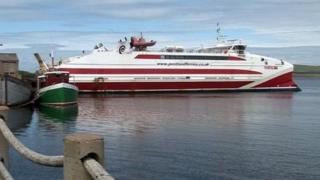 An independent ferry company in Orkney is seeking public opinion on operating a new route to the islands.
Pentland Ferries wants to take over the council-owned Burwick terminal, to run its service to Caithness.
It claims the move would significantly cut journey times.
Orkney Islands Council has previously declined approaches from the company to take over the harbour.