Aberdeen dolphin art work to be auctioned for charity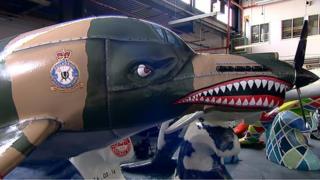 The 50 dolphin sculptures from a popular art project in Aberdeen are to be auctioned for charity.
The Wild Dolphins project was organised by Wild in Art along with the Archie Foundation at the Royal Aberdeen Children's Hospital, and Whale and Dolphin Conservation (WDC).
The auction is to be held at Aberdeen's Music Hall on Wednesday 10 September from 19:00.
Proceeds will be split between Archie and WDC.