Aberdeen and Ayrshire to pilot 'Clare's Law' to tackle domestic violence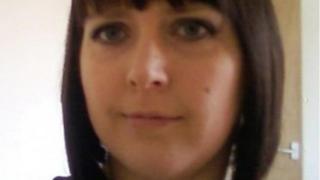 A scheme allowing people to find out whether their partner has a history of domestic violence, known as Clare's Law, will be piloted in Aberdeen and Ayrshire.
Justice Secretary Kenny MacAskill announced trials of the disclosure system will run from November.
It is named after Clare Wood, who was murdered by her ex-boyfriend in Salford, Greater Manchester, in 2009.
A similar scheme was rolled out in England and Wales earlier this year.
The Home Office said the pilots had provided more than 100 people with potentially life-saving information.
Police recorded 60,080 incidents of domestic abuse in Scotland in 2012-13, up slightly from 59,847 in the previous year.
Mr MacAskill said the Scottish trials would run for six months before a thorough evaluation takes place.
He said: "Today's Police Scotland announcement on the progress of the Domestic Abuse Disclosure Scheme is another very positive step forward in protecting the victims of domestic abuse.
"It is right that people in relationships should have the opportunity to seek the facts about their partner's background if, for example, they have concerns that their partner has a history of violence. I
"I am particularly interested in the results of the pilot to assess how effective it can be."
Range of actions
Mr MacAskill added: "The scheme has already proved successful in England and Wales and it is important that the practical implementation is tested to ensure that it is suitable for Scotland's unique justice system.
"Clearly, combating domestic abuse requires a range of actions and activity and today's announcement is another tool that justice agencies can use in their work to tackle this unacceptable behaviour."
Police Scotland Assistant Chief Constable Wayne Mawson said the scheme would give people at risk of domestic abuse "the information to assist in making an informed decision on whether to continue in the relationship".
He added: "Tackling domestic abuse is a key priority for Police Scotland and one I am proud to lead on. The Disclosure Scheme for Domestic Abuse has the power not just to keep people safe but to transform lives.
"In the meantime, Police Scotland will continue to take a zero tolerance approach to all forms of domestic abuse."
The Scottish government has already introduced measures to improve the handling of domestic abuse cases including specialist courts and closing a loophole to allow prosecution for threatening or abusive behaviour.
In future, it plans to make more use of screens and video links in court cases.
There are six courts dealing solely with cases of domestic abuse cases - including in Glasgow and Edinburgh.
But the Crown Office and Procurator Fiscal Service (COPFS) said it is hoping to establish more across the country.