All-clear after wartime trench found in Elgin school grounds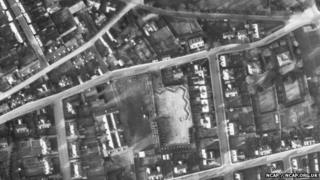 The all-clear has been given to a Moray primary school where a wartime trench was discovered.
Ground investigations were prompted at West End Primary in Elgin after council staff spotted the military defensive trench in an aerial image from 1943.
A spokesman said work had been completed and "no evidence of ordnance has been found."
Pupils will return to school as normal next week following their summer break.
The council had said it was possible caches of weapons may have been buried at the site.
Staff from the environmental health section noticed the distinctive zig-zag trench alongside a number of military trucks in the grounds of the school in the image from the National Collection of Aerial Photography.
The site is likely to have been used by the Home Guard.