Police investigate after Yesnaby fossil beds damaged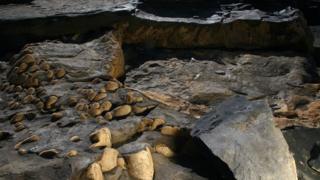 Police are investigating after protected fossil beds in Orkney were badly damaged.
Sections of the bedrock at Yesnaby have been smashed up, apparently by unscrupulous fossil hunters.
The area is classified as a Site of Special Scientific Interest and is protected under the Nature Conservation Act of 2004.
It is thought rocks containing Horse Tooth Stromatolite fossils were broken off and removed from the area in June.
Local geologist Dr John Brown said he was "extremely disappointed" at the damage.