All Stars Nursery in Aberdeen told to improve by Care Inspectorate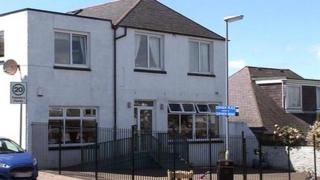 An Aberdeen nursery has been told to make a "significant improvement" or face further action.
The Care Inspectorate said All Stars Nursery, on Don Street, needed to address several issues.
These included children getting to sleep when tired, providing food and drinks to meet their needs and protection from the sun when playing outside.
The nursery declined to comment when contacted by BBC Scotland.
'Caring manner'
Other issues highlighted included checking nappies regularly, reassurance for children in need of comfort and ensuring that children were not "physically manhandled, shamed or labelled in order to manage their behaviour".
A spokesman for the Care Inspectorate said: "Our inspection raised several areas of significant concern.
"The service must now demonstrate that the health and welfare needs of children are identified and met in a sensitive and caring manner.
"The service must also ensure that risks to the safety of children attending the nursery are identified and managed effectively."