Boy hurt after Elgin mobile phone charger fire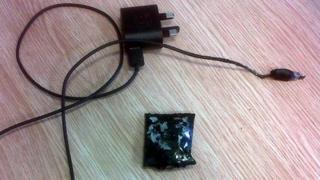 A warning has been issued after a boy was injured when an overheated mobile phone charger caught fire at a house in Elgin.
Firefighters were called to a house in the Barlink Road area in the early hours.
The boy, who was in a bedroom, suffered burns to his arm and was taken to hospital.
The Scottish Fire and Rescue Service warned against leaving mobile phones charging overnight.
Station manager Shaun Burns said: "The fire was caused by an overheated mobile phone charger, which had been left charging on the bed.
"It had overheated to such an extent that the bedding caught fire and caused burn injuries to the young boy in the room.
"This incident had the potential to be even more serious and we can't stress enough how important it is to unplug mobile chargers before you go to bed."