Braeside School closes again after housing Hamilton School pupils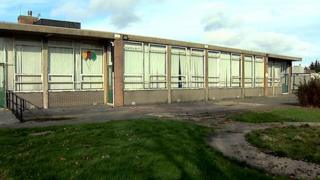 A disused primary reopened for pupils when the Hamilton School in Aberdeen was forced to shut its doors closes on Friday and will not re-open after the summer holidays.
The private school closed after inspectors said they were not confident pupils were "safe and well cared for".
Mothballed Braeside was initially used for 97 pupils, and 47 still remained.
The council said parents had either all made placing requests or had found alternative independent provision.
Braeside cost £93,000 to set up, with the cost of education until July coming to £130,000, totalling £223,000.