Aberdeen councillor Willie Young cleared over 'idiot' tweet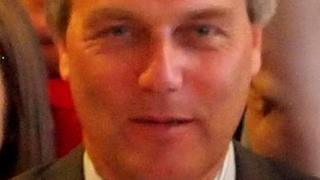 A senior Aberdeen councillor alleged to have insulted a fellow Twitter user by likening him to a "village idiot" did not breach a code of conduct, it has been ruled.
Willie Young is a regular user of social media, and had a complaint lodged against him.
He had tweeted "which village has lost its idiot because you need help" and "run along and behave".
The public standards commissioner said there had been no breach.
The remarks were in the course of a conversation regarding a political issue relating to Aberdeen City Council.
Finance convenor Mr Young had pointed out that he was not acting as a Labour councillor when involved in the Twitter conversations, as it was a personal account.