Oil firm plugs well on Ninian Central platform in North Sea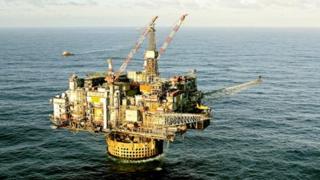 An oil firm says a well has been plugged on a North Sea platform, days after nearly a hundred workers were taken off the rig.
A problem was discovered on CNR International's Ninian Central last month.
The company reduced the number of workers on the platform from 172 to 79 while repairs were carried out.
CNR said work had now been completed and no oil had been released into the sea.
Manning levels were due to return to normal over the next few days.