Italian Chapel among Orkney break-in targets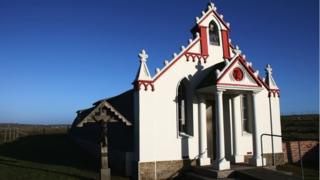 Police have appealed for information after a series of break-ins across Orkney - including one at the famous Italian Chapel.
Various churches and tourist attractions were targeted on Thursday night.
Police are investigating the extent of the damage.
The Italian Chapel was built during World War Two by Italian prisoners of war. The ornate building has since become one of Orkney's top attractions.