John Swinney agrees Aberdeen meeting over 'high living costs'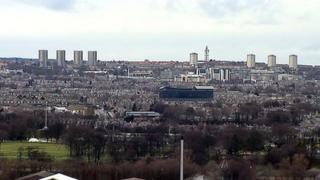 Finance Secretary John Swinney is to meet public sector officials amid claims the north east of Scotland's high cost of living makes it difficult to recruit staff.
Aberdeen City Council and NHS Grampian believe a weighting allowance, similar to that offered by some employers in London, could help.
Mr Swinney has agreed to meet council, health board and police officials.
A Scottish government spokesman said pay flexibility was possible.
The spokesman added: "Mr Swinney has agreed to meet with Aberdeen City Council, Police Scotland and NHS Grampian to discuss this matter.
"Scottish government pay policy and pay arrangements for other public sector bodies already includes flexibility to address recruitment and labour market issues.
"The opportunity is available to NHS Grampian and other public sector bodies to consider those flexibilities, which are already inherent in our pay policy."