World Whisky Day 'set to attract 200,000 people'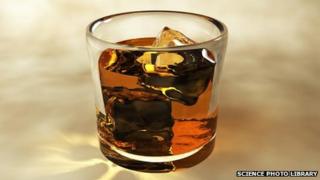 The third annual World Whisky Day is being held across the world on Saturday - with organisers expecting 200,000 people to take part.
The event was created by a University of Aberdeen student in 2012.
Blair Bowman was inspired by the idea that other drinks were recognised in such a way.
Mr Bowman said: "We've got more than 200,000 expected attendees at hundreds of events in more than 40 countries this year."
Countries involved include China, New Zealand and Azerbaijan.
Participants are being encouraged to support World Whisky Day's chosen charity Just a Drop, an international water aid charity.
First Minister Alex Salmond said: "Scottish whisky is a truly iconic product, one which is enjoyed here at home and across the world in more than 170 countries."
He added: "World Whisky Day is the perfect opportunity to celebrate and shine a light on the quality, provenance, traditions and innovations that go into our whisky and I look forward to raising a glass to Scotland's finest during the day."