Moray Council seeks consultants' advice on Forres retail park plans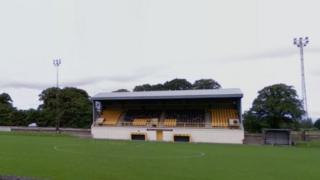 A independent consultant group will produce a report over the finances behind a proposed retail park in Forres for Moray Council.
The group will report on the viability of a £6.5m development on Bogton Road by Redco Milne.
Part of the proposed plans include the relocation of Forres Mechanics FC's Mosset Park stadium
The initial report is set to be published by the council in early autumn.
The consultants will draw up a report addressing a range of issues including the viability of the development, land value, economic benefits, a review of the proposed funding model and other potential funding options.
Councillors agreed to commission the consultants to provide a full and independent evaluation of the funding package offered by Redco Milne.
A Moray council spokesman said: "The type of deal offered is not one encountered by the council before, so it was important to have a proper assessment to ensure that it represented the best possible outcome for the Common Good Fund should the development proceed."
Earlier this year councillors agreed to continue discussions with Redco Milne after it submitted an indicative offer of £6.5million for a 35-year lease of the Bogton Road ground.