Brewmeister quadruples production capacity thanks to new facility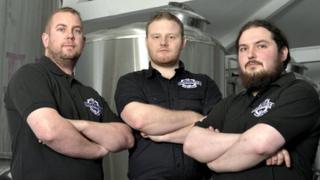 A North East of Scotland brewery has quadrupled its production capacity after opening a new facility in Moray.
Brewmeister - which was launched in 2012 and now employs 13 people - has expanded in Keith.
The company said it expects the move to open up new local job opportunities.
Managing director Lewis Shand, said: "We launched Brewmeister in a small farm steading. In the past two years we have seen a huge increase in demand. We quickly outgrew the facilities."
The firm, launched with the help of a £5,000 student loan, currently has six varieties of beers.