Jet crew G Pants stolen from car in Lossiemouth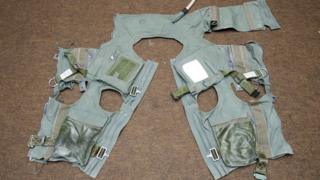 A piece of military kit worn by air crew to help regulate their blood flow during g-force conditions has been stolen in Moray.
Called G Pants, the clothing was taken from a car in the James Street area of Lossiemouth sometime between 6 and 11 March.
Tornado fast jets are flown from the town's RAF station.
Appealing for information, Police Scotland said the G Pants were worth a three -figure sum.