Final four Ortak stores closing down after administration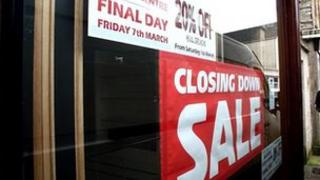 Orkney-based jewellery company Ortak's remaining four stores are set to close at the end of the month, administrators have said.
The company went into administration in March last year.
Manufacturing ceased at the factory in Orkney at the end of last week.
Administrators BDO have continued to trade the business while exploring various options, but said it was not possible to sell the business as a whole.
The company had employed 155 staff across Scotland.
Ortak was launched in Kirkwall in the late 1960s, with its designs influenced by the local landscape.
It soon grew to become one of the major names in UK jewellery manufacturing, but said last year it had come under pressure from the recession and the rising cost of materials.