Online campaign to reopen Bon Accord baths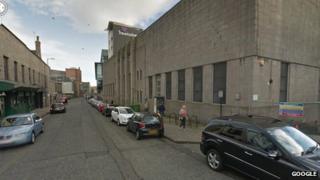 An Aberdeen businessman has said Bon Accord baths could reopen, run by a charity trust.
Local pub owner Craig Adams started the campaign to get the facilities near the centre of Aberdeen back in use.
A previous plan to turn the disused pool into an arts centre failed when the proposed sale of the B-listed fell through.
Mr Adams said he has strong backing from the public for the baths to reopen.
The charity trust started by Mr Adams allows members of the public to contribute and submit ideas through social media.
He said: "Ideally the council should be paying for this facility by themselves but if they can't let's do it by ourselves.
"There's been hundreds of messages posted on the page. The public's opinion seems to be very much in favour of reopening the pool."
Commenting on suggestions that it could be turned into an art centre, he added: "Everything's changed. People can't afford to use private gyms anymore, they need public amenities like this."