Scottish ministers to appeal killer Arthur Duncan human rights decision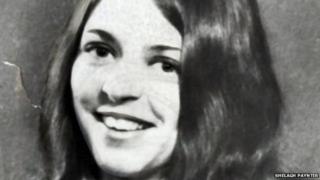 The Scottish government is to appeal against a judgement that Scotland's longest-serving prisoner may have had his human rights breached.
Arthur Duncan, from Aberdeen, was jailed for the rape and murder of Linda Bull in Andover, Hampshire, in 1970.
Duncan has been behind bars for more than 43 years, and claims the Scottish Prison Service failed to provide him with proper rehabilitation courses.
A judge has granted Scottish Ministers leave to raise a legal challenge.
Complete stranger
Duncan has argued he did not get rehabilitation courses which could have improved his chances of gaining parole. He would be in line for a compensation payout if he was to win the case.
He was an 18-year-old soldier when he raped and murdered Ms Bull, who was a complete stranger.
The victim was found naked after she had been strangled with her tights. Duncan was sentenced to life imprisonment by an English court but the Scot was later transferred to the prison system north of the border.
In 2002 a Scottish judge ruled that he should serve a minimum of 10 years in jail before he could seek parole, but parole authorities have continually refused to sanction his release on public protection grounds.
Duncan, who was found with hardcore pornography and newspaper photos of brides in the Aberdeen area while in jail, raised a judicial review complaining that the authorities had deprived him of any real chance of rehabilitation in prison so that he could address risk and be deemed suitable for release.
Far-reaching implications
Lord Glennie had previously issued an opinion stating that he considered Duncan had shown a case at first sight that there had been a breach of Article 5 of the European Convention on Human Rights, which protects the right to liberty and security.
The judge said that following his provisional findings he would call for a further hearing at which there would be a chance to lead evidence and the amount of damages to be awarded should be considered if he stuck to his preliminary view.
But the Scottish government sought Lord Glennie's leave to appeal aspects of his judgement, with its counsel Robert Ross saying questions of law and principle were raised with potentially far-reaching implications.
The judge granted Scottish Ministers permission to raise the challenge after refusing its move to dismiss Mr Duncan's claim without a further hearing.
He also repelled the ministers' plea that his action was time-barred.
The appeal is likely to be initially heard by three judges at the Court of Session in Edinburgh but ultimately could go to the Supreme Court in London which is due to hear English cases raising similar points.