Unite petition over helicopter safety goes to MSPs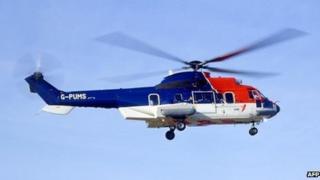 A petition of almost 3,500 signatures calling for improvements to offshore helicopter safety has been handed over to MSPs.
The Unite union gathered the signatures following last year's Super Puma crash off Shetland, which claimed four lives.
The Civil Aviation Authority last week called for restricting the number and size of passengers.
It also said prohibiting flights in adverse weather could help reduce risks.
Four people died last August when the CHC-operated Super Puma AS332 L2 helicopter crashed.