Complaints over New Byth man William Convery's 'trolley death' upheld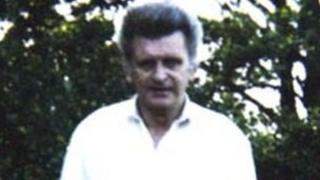 Complaints over the treatment of a man who died after spending 11 hours on a trolley in accident and emergency have been unpheld by the Scottish Public Services Ombudsman.
William Convery, 67, of New Byth, died at Aberdeen Royal Infirmary in November 2012.
The SPSO upheld a complaint the care and treatment given on his admission was unreasonable.
Complaints about what happened after his death were also upheld.
His widow, Sandra Convery, was asked to sign the death certificate before she had been given a chance to see him, and Mr Convery - known by the family as Ian - was not properly laid out before she saw him.
The ombudsman recommended that the board apologise for the fact Mr Convery was not examined further by the medical team while he was still in the emergency department.
It was also recommended a plan detailing the changes they have made to prevent such a recurrence be provided.
Being alert to the sensitivities of family members was also highlighted, along with the necessity of "preserving a patient's dignity in death".
NHS Grampian said: "We accept all aspects of the Ombudsman's report.
"On this occasion we fell well short of the standards of care and compassion we aspire to.
"All of the recommendations will be acted in on as part of an action plan which will be shared with the Ombudsman. We are absolutely committed to learning lessons from this tragic incident."
The spokesman said they would "offer an unreserved apology for the distress caused".