Reports to fiscal after Hamilton School probe in Aberdeen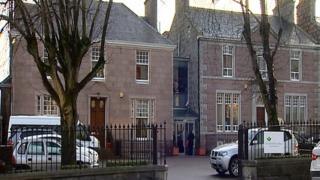 Two women are to be reported to the procurator fiscal after an inquiry at a private school in Aberdeen.
Police Scotland said the women - aged 65 and 25 - would be reported following inquiries into The Hamilton School.
The Care Inspectorate said a joint inspection with Education Scotland would start on Friday.
A spokesperson said: "Staff members who are the subject of a police report must not have contact with the nursery or be involved in running it."
A Police Scotland spokesperson said: "As proceedings are now live, there will be no further comment.
"Any concerned parents of children at the school can contact the Care Inspectorate on 0845 600 9527.
"Alternatively, Aberdeen City Council has offered to provide support and information to any parent affected through their Family Information Service on 01224 814803 or the council's Early Years Team on 01224 814828."
A spokesman for The Hamilton School said: "We will co-operate fully with the police in their inquiries.
"As proceedings are now active it would be inappropriate to comment further at this stage."