Scapa chosen as new Orkney hospital site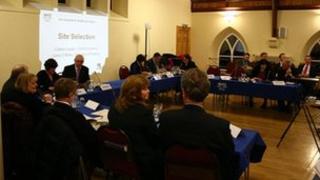 Orkney's new hospital is set to be built at Scapa.
The board of NHS Orkney agreed unanimously that a planning application should be drawn up for the site close to the existing Balfour Hospital.
A public consultation on the issue came out firmly in favour of the Scapa option, and a report before board members said it also scored highest from a technical aspect
NHS Orkney had previously supported building on a site at Corse West.