Serious sexual assault investigated in Aberdeen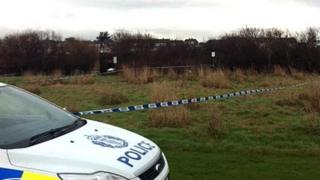 Police in Aberdeen have said they are investigating a serious sexual assault.
The incident happened in the Seaton area of the city on Monday night, and an inquiry team has been set up.
The victim was a woman aged 24, and the suspect was a white man aged about 25, of stocky build, with shaved dark hair, wearing a dark grey hooded jumper, black trousers and black shoes.
Police Scotland urged anyone with information to get in touch.