Image released of missing St Cyrus sea angler Fraser Carrington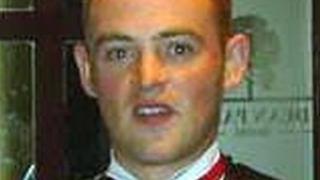 An image of a sea angler who went missing on the Aberdeenshire coast has been released by police.
Fraser Carrington, 32, from the Fife area, was night fishing at Tangleha, north of St Cyrus, when he disappeared from rocks in the early hours of Sunday in what were described as "exceedingly rough" conditions.
Another angler raised the alarm but no trace was found after searches.
Police Scotland have appealed for any sightings.