Specialist fire knowledge 'will not be lost' if control room closes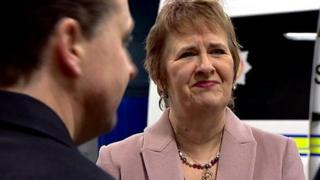 Community Safety Minister Roseanna Cunningham has insisted specialist knowledge will not be lost if Aberdeen's fire control room closes.
The Scottish Fire Board will discuss a proposal to reduce control rooms from eight to three.
If the recommendations are approved, firefighters in the north east of Scotland would be controlled from Dundee.
Ms Cunningham said any changes were not simply about cutting budgets.
Speaking in Aberdeen, she said: "What the Scottish Fire and Rescue Service have to do is look at the whole of the delivery in Scotland and consider what will deliver best for everybody.
"Now ultimately it is for the board, they will make their decision.
"I appreciate that between Edinburgh, Inverness, Aberdeen and Dundee there is some keen local loyalties and keen local advocates."