Police join Hamilton School investigation in Aberdeen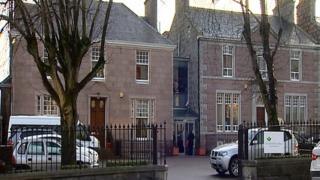 Police have now joined an investigation into complaints against an Aberdeen private school.
The Care Inspectorate and Aberdeen City Council revealed earlier this week they were looking into concerns raised over care at The Hamilton School in the city's west end.
Police Scotland said officers were now helping with the inquiry.
A statement added: "As is the case with all live inquiries there will be no further comment."
Hamilton School owner Kathlyn Taylor said: "We are unaware of any allegations and have not heard anything from the Care Inspectorate or Police Scotland.
"We will of course co-operate fully with any investigation and understand that the authorities have to investigate allegations which are put to them."