Four Care Inspectorate complaints upheld against Hamilton School in Aberdeen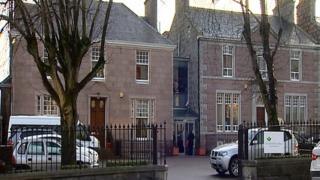 Four separate complaints against a private school in Aberdeen have been upheld by the Care Inspectorate after investigations in December.
The Hamilton School complaints involved communication between staff and the families and carers of children.
A complaint about staff recruitment procedures was also upheld.
Hamilton School owner Kathlyn Taylor said in a statement: "We always adhere to the Care Inspectorate's advice and guidance."
She added: "In this instance there were no serious concerns and nothing that related to the care of children."
BBC Scotland revealed earlier this week the Care Inspectorate had passed fresh allegations to Aberdeen City Council.
Officials from the local authority have met with staff at the school.
The Hamilton School earlier said the fresh allegations had been initiated by a disgruntled former employee, and that the school had an exemplary history.