Craiginches prison in Aberdeen closes its doors ahead of HMP Grampian move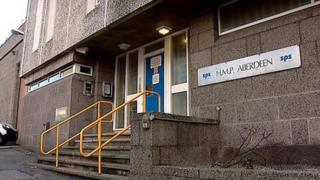 Aberdeen's Craiginches prison is closing its doors, with inmates moving to the new HMP Grampian in Peterhead.
Craiginches opened in the 19th Century but, along with Peterhead Prison, it is now closing to make way for the new modern facility.
The Aberdeen jail witnessed the last man to be executed in Scotland.
Henry "Harry" Burnett died at the hands of the hangman on 15 August 1963, for murder.
Governor Audrey Mooney said: "The prison has had its day.
"It goes out with a fantastic reputation but the buildings are very very old.
"We need to move to a new facility."