Sale of whole Orkney-based Ortak 'looking unlikely' says administrators BDO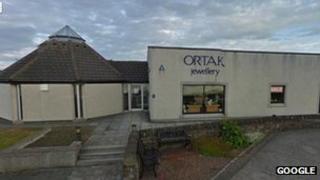 Administrators for Orkney-based jewellery company Ortak have been unable to find a buyer for the whole business, leaving dozens of jobs in doubt.
The company went into administration in March last year.
The company had employed 155 staff across Scotland, and 28 jobs went the following month.
James Stephen, of administrators BDO, said there was interest in the business assets.
Mr Stephen explained: "Regretfully, despite an extensive marketing process and discussions with a number of interested parties over the past several months, a sale of the whole Ortak business appears unlikely.
"However, there is some interest in the assets of the business, principally Ortak's store network including leasehold interests and other associated assets.
"The joint administrators are continuing to trade the business in the coming weeks while discussions are advanced with a number of parties.
"There are high levels of existing stock, which will be heavily discounted and placed on sale via stores and the website from 11 January."
He added: "We continue to be grateful for the support of staff, customers and suppliers throughout this difficult time."
Ortak was launched in Kirkwall in the late 1960s, with its designs influenced by the local landscape.
It soon grew to become one of the major names in UK jewellery manufacturing, but said last year it had come under pressure from the recession and the rising cost of materials.