Aberdeen International Airport £13m terminal redevelopment unveiled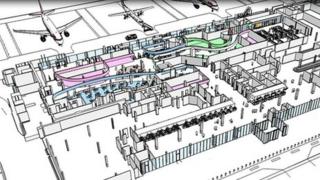 Plans for a major £13m redevelopment of the Aberdeen International Airport terminal building have been unveiled.
The three-year venture would see a new security area with more lines, new baggage reclaim areas, and more shops and restaurants.
The overhaul is aimed at coping with increasing passenger numbers.
Airport managing director Carol Benzie said: "This terminal was opened in 1977 and what we are about to embark upon is the biggest change since that time."
The work is scheduled to be completed by 2017.