'Violent' rapist Marc McKillop jailed for 10 years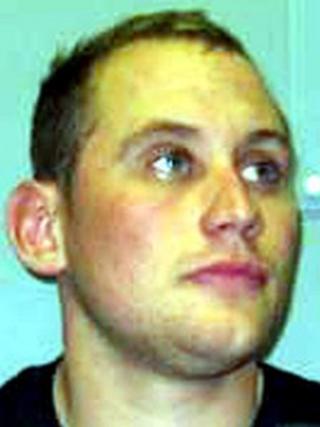 A man who raped a woman and carried out other violent attacks in Moray and Aberdeen has been jailed for 10 years.
Marc McKillop, 27, formerly of Rothes, was earlier convicted of 21 charges.
Judge Lady Scott said he had been found guilty of "a sustained and serious course of violent conduct" against six young women over a seven-year period.
She said he had subjected his victims to "a storm of violence" between 2006 and this year.
The charges also included indecent assault, assault to permanent disfigurement, assault to the danger of life and attempted murder.
The judge told the High Court in Edinburgh she was in no doubt McKillop posed a risk of serious harm to women
'A beast'
Lady Scott said that his behaviour had left victims depressed, and in some cases suicidal.
She said they remained "profoundly affected" and were in the process of trying to rebuild their lives.
The judge ordered McKillop be supervised for a further three years after his release.
This means a breach of conditions could lead to his return to jail
McKillop, a painter, was also placed on the sex offenders register indefinitely.
One victim branded him "a beast" during the earlier trial.
Det Sgt Andrew Wilson, who led the inquiry, said: "He committed acts of extreme violence against women over a period of several years.
"I hope that the women he abused can now rebuild their lives safe in the knowledge that he has been held accountable for his actions through the justice system."