Keith promoted in new marketing campaign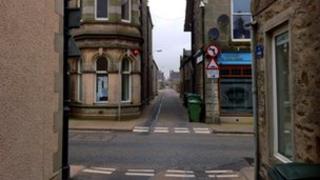 A Moray town has launched a marketing campaign to encourage small business owners to set up there.
Keith, which has about 5,000 residents, wants to mirror what successful cities do to get noticed around the world.
A new logo and inKeith website have been created to promote the town.
The Keith and Strathisla Regeneration Partnership (KSRP) is marketing the key themes of invest, live, shop, days out, eat, stay and what's on.
Valery Dickson, chair of KSRP said: "Keith is undergoing significant investment to help regenerate its town centre.
"At the same time, we're looking to support growth and investment by encouraging businesses and individuals to consider making Keith their home.
"Our new marketing package is aimed at putting Keith and Strathisla firmly on the map.
"We know the many positive and plus points of the Keith and Strathisla area; we want others to realise and be made aware of the great potential that the area could have for them."