World record bid for people called David singing Once in Royal David's City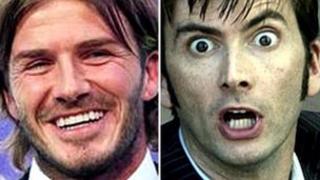 A world record attempt for people called David, singing the carol Once in Royal David's City, is to be made in Aberdeen.
VisitAberdeen is appealing for as many people named David - or Dave or Davie - aged seven and over to take part in the event on Sunday afternoon.
Chief executive Steve Harris said: "We're hoping that Davids of the area will help us to set this world record."
The event takes place at 15:00 at the Castlegate.
The event is happening at the start of the city's Winter Festival, and the Christmas lights will be switched on later in the day.
Davids interested in taking part are being encouraged to get in touch via Facebook or Twitter.