Beach Court care home in Aberdeen set to close after critical report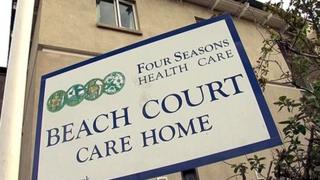 An Aberdeen care home for the elderly is set to close after a highly critical report about conditions there.
Beach Court, operated by Four Seasons Healthcare, was given until last week by the Care Inspectorate to make a series of improvements or face having its registration withdrawn.
An inspection found staff were not always alert to potential risks in the home, and staff morale was very low.
It also highlighted unexplained bruising or injury to residents.
The report noted allegations of residents being hurt, pushed, hit and verbally abused by other residents, potential thefts, inappropriate restraint being used by staff, and residents leaving the building unnoticed through fire escapes.
Four Seasons Healthcare said: "After careful consideration and consultation with Aberdeen City Council, Four Seasons Health Care intends to cease operating Beach Court Care Home in Constitution Street.
"The wellbeing of residents is our priority, as it is for the council, and we will work closely with the social services team to ensure that the 35 residents and their families are supported to find suitable alternative placements with no disruption to their care.
"The home will continue to provide care while we allow plenty of time for the most appropriate arrangements to be made for all residents.
"We will also try to find opportunities in our other homes for our staff who apply and subject to there being vacancies."
The statement added: "Four Seasons Health Care has reluctantly taken the decision to close the home for a combination of reasons.
"The home does not cover the costs of its care services. There have been difficulties in recruiting and retaining staff of the right qualifications and calibre.
"This has made it difficult to provide the high standard of care that we usually expect to deliver for our residents and if we cannot do this then we would rather cease to operate the home."