Sex offence ex-policeman Ian Paterson appeals 18-month sentence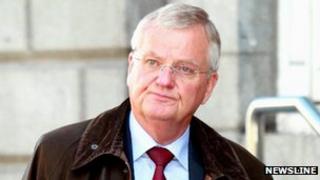 A retired senior police officer jailed for 18 months for sexually assaulting three women is appealing against his sentence.
Former chief superintendent Ian Paterson made inappropriate remarks to the women and touched them on the body while working as a charity boss.
Paterson was working at the Aberdeen Council of Voluntary Organisations.
The 62-year-old was jailed on Monday after a six-day trial.
He had insisted that his behaviour was not sexually motivated and claimed that he was just a tactile person.
But a jury found Paterson, of Tarves, guilty of three offences after listening to the distressing evidence of the women he assaulted between July 2011 and October last year.
A Scottish Judiciary spokeswoman confirmed that Paterson had lodged an application to appeal against his sentence.