RAF Lossiemouth homecoming for Afghanistan troops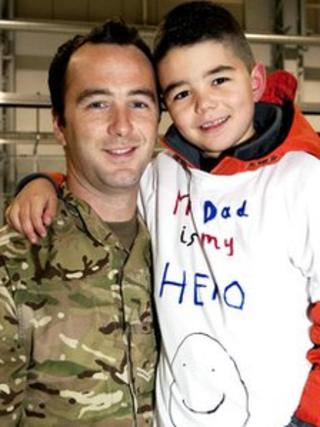 Personnel from 12 (Bomber) Squadron at RAF Lossiemouth have returned home after their final deployment to Afghanistan.
There were emotional scenes as they were met by about 200 of their family and friends.
The squadron has been on deployment since July.
Wing Commander Simon Strasdin, the squadron's commanding officer, said: "I am immensely proud of the squadron's achievements."
And Group Captain Ian Gale, the departing station commander at RAF Lossiemouth, echoed: "Everyone here, whether in a uniform or not, is part of this squadron and should be proud of their efforts."
He is being posted to a military college in Oxfordshire, with Group Captain Mark Chappell taking command.