Offshore helicopter inquiry MPs seek submissions before 20 December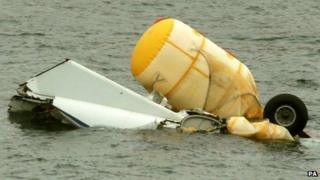 MPs carrying out an inquiry into offshore helicopter safety are urging people affected by the issue to make contact in the coming weeks.
The House of Commons Transport committee has set a deadline for submissions of 20 December.
It wants to hear from offshore workers, and representatives from oil and gas firms, helicopter manufacturers and operators, as well as pilots.
It follows the Super Puma crash off Shetland in August.
Sarah Darnley, 45, from Elgin, Gary McCrossan, 59, from Inverness, Duncan Munro, 46, from Bishop Auckland, and George Allison, 57, from Winchester, lost their lives.
The committee chairman, Louise Ellman, has said there is "worrying evidence" that the workforce has lost confidence.