Cineworld told to sell Aberdeen, Bury St Edmunds and Cambridge cinemas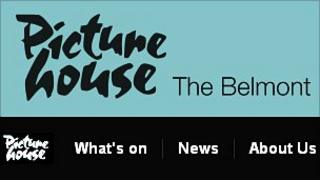 Cineworld has been told it must sell three cinemas over fears its takeover of the Picturehouse chain could lead to higher prices.
The Competition Commission said it must sell venues in Aberdeen, Bury St Edmunds and Cambridge.
Cineworld said it would "reluctantly" sell its Picturehouse cinemas in Aberdeen, which is known as The Belmont, and Bury St Edmunds.
The cinema operator said Cambridge was still being evaluated.
Cineworld bought the chain for £47.3m.
It operates almost 80 cinemas in mainly out-of-town locations, while Picturehouse's 21 outlets tend to be smaller locations in town and city centres.
Competition Commission deputy chairman Alasdair Smith, the chairman of the merger inquiry group, said: "We listened carefully to the many local filmgoers who wrote to us or signed a petition, expressing concern.
"We are not doing anything that we think will jeopardize the future of any of the cinemas in question.
"The sale of one of the cinemas in Aberdeen, Bury St Edmunds and Cambridge to a competing cinema operator will restore competition in these areas and protect customers' interests."
Stephen Wiener, chief executive Officer of Cineworld, said: "We are very disappointed by the Competition Commission's final decision to sell three of our cinemas.
"We will be selling these cinemas as going concerns and will be supporting our affected cinema teams through the sale."