Plans for £30m Aberdeen Capitol offices approved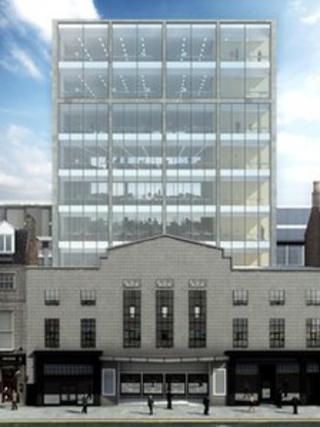 Plans to redevelop Aberdeen's historic Capitol Theatre into offices have been approved.
Councillors backed the £30m proposal, which will retain the Union Street building's art deco facade.
The plan is for a 10-storey block, offering space for 700 workers.
Knight Property Group is behind the project for the building, which dates back to 1933. Director James Barrack said: "This is fantastic news."
He explained: "Now we can look forward to restoring and redeveloping this iconic building and breathe some life back into the city centre and west end of Union Street.
"We have consulted with Historic Scotland during the planning process to ensure that many of the original art deco features within the building are retained and restored."