Offshore helicopter firms announce safety review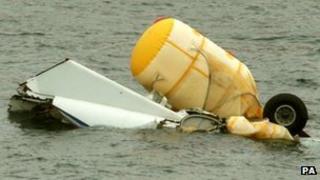 Three offshore helicopter operators have launched a review of safety practices.
The news from Avincis Group, Bristow Group and CHC Helicopter comes the day after the Civil Aviation Authority said operations would be reviewed in the wake of recent accidents.
The three companies said the review group would "complement" the CAA review.
They want other helicopter operators to join the group.
The review will include training and emergency response planning.
James Drummond, chief executive officer of Avincis Group - the parent group of Bond - said: "This initiative has our full support.
"There is no doubt in my mind that the combined efforts of the operators will further enhance safety for everyone in the industry."
Bristow Group president Bill Chiles said: "By sharing best practices, we can effectively enhance safety for our clients and our crews."
And CHC president Bill Amelio said: "There are and will continue to be plenty of bases for healthy competition between our companies, but safety must never be one of them."
Four people died in a Super Puma crash last month.
The crash off Shetland was the fifth accident in four years, two of which caused fatalities.
An investigation into the CHC-operated Super Puma AS332 L2 crash off Shetland is ongoing.
Sarah Darnley, 45, of Elgin; Gary McCrossan, 59, from Inverness; Duncan Munro, 46, from Bishop Auckland; and George Allison, 57, from Winchester, lost their lives in the incident.