North east and Northern Isles BBC Scotland radio bulletin times change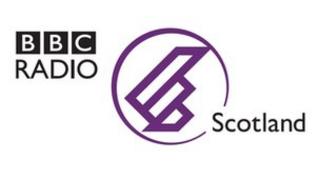 Local radio bulletin times for the north east of Scotland and the Northern Isles have changed.
Listeners will get six weekday bulletins of news, sport, travel and weather, each lasting six minutes.
The new timings for the north east are 06:30, 07:30, 08:30, 12:30, 16:30 and 17:30.
The bulletins at 06:30, 08:30 and 16:30 will also be broadcast to the Northern Isles, alongside the usual services for Orkney and Shetland.
The 12:54 Orkney and Shetland bulletins also change to 12:30.
BBC Scotland said the move would provide listeners with more opportunities to hear local news.
A spokesman said: "We know our audiences really appreciate getting the news, sport and weather from their own area from the BBC throughout the day.
"We hope by changing to this more regular pattern we'll allow even more of them to do just that, no matter what their daily routines are or when they're able to tune in."