Artist's impression of man found dead in Aberdeen released to help appeal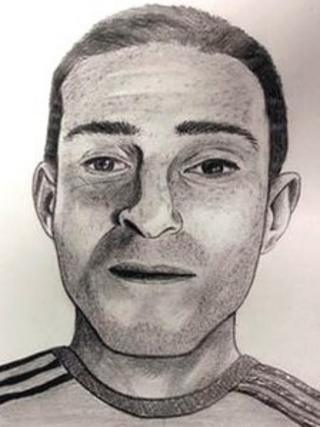 Police trying to identify a man whose body was found in Aberdeen have released an artist's impression in the hope it may solve the mystery.
The man was found on Sunday 8 September in The Boardwalk at the beachfront. His death is not thought to be suspicious.
He was believed to be about 30, and had reddish/brown hair, green/hazel eyes and a freckled complexion.
He was wearing dark blue jeans, a black Adidas top, an orange Adidas top and grey shoes.
PC John Urquhart said: "It's very sad that this tragic case happened and we still don't know the identity of the person who has died.
"He's someone's son, and I think we would all empathise with how difficult this must be for his family in particular, who must be missing him at the moment.
"He must have neighbours and associates who haven't seen him or heard from him in over a week now, and may be wondering where he is.
"Someone somewhere will be missing him and we would ask people to come forward and help us."
He added: "In terms of his background and where he originates from, we retain an open mind."