Queen's Balmoral estate's Greg Sinclair named best Scottish young gamekeeper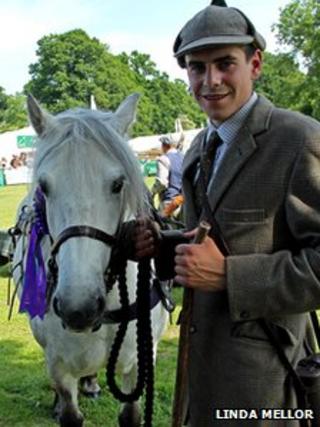 A teenager who works at the Queen's Balmoral estate has been named Scotland's young gamekeeper of the year.
Greg Sinclair, 18, who was raised in Alyth, Perthshire, was awarded the honour by the Scottish Gamekeepers Association (SGA).
He is studying for qualifications while working at Balmoral.
The 18-year-old said: "It is great to win this award. I have been interested in gamekeeping from a very young age."
He explained: "I took the opportunity to learn through college and through the practical work on the estates, which I have really enjoyed.
"Managing the countryside keeps everything the way it should be and helps maintain a balance."
SGA chairman Alex Hogg said: "There were a number of very good candidates.
"Greg has already worked with deer, grouse and on the salmon rivers and shows great potential.
"He is held in high regard by his college lecturers and on the estates where he has been learning his craft. We are delighted for him."